Regular price
$45.99 USD
Sale price
$42.99 USD
Unit price
per
Sale
Sold out
These coconut-milk bath bombs are made with 100% organic and natural ingredients, and are perfect for sensitive skin.
Produced & Shipped in the USA 🇺🇸
Toys: Every bomb will come with the 6 characters pictured here. These are officially licensed Paw-Patrol™ toys. However, the bath bombs are in no-way licensed or endorsed by Nickelodeon or its partners. 
Scent: Each set includes 6 citrus scented bath bombs made with organic, kid safe, essential oils. 
Color: These bath bombs are so pure you can see it. They are a solid white (no added colors) topped with fun sugar sprinkles. The sprinkles are naturally colored with beet juice, spirulina, radish and turmeric. 
Size: These are LARGE bath bombs (about the size of a tennis ball).
Why These? Every ingredient in this recipe was selected by a mom who's passionate about natural products. The organic essential oils I use are marked "kid safe". The organic coconut extract & organic coconut oil will fill your tub with a soothing milk-cloud that was specifically designed with kids in mind.
This recipe was invented because there was nothing this pure available for my kids, and since our skin is our largest organ I wanted to make sure it was soaking up the highest grade natural and organic ingredients on the market (free from all possible carcinogens). These may not be the cheapest, but they are the healthiest and safest bath product you will find, and you get what you pay for.
Quantity: 6 large bath bombs, each containing 1 small toy

Net Weight: 4.6oz. (123 g) each; Total 27.6oz. (782 g).
Warning: Small parts, not intended for children under 3 years.
Share
Ingredients

Every bomb is made with all organic or natural ingredients (even the sugar sprinkles are naturally colored). The essential oils I chose are marked "kid safe" by a top USA supplier of organic oils and the organic coconut milk will make your kids skin silky smooth. You can see the purity in these bombs by their lack of toxic colorants. 
Net Weight

Net Weight: 4.6oz. (123 g) each; Total 27.6oz. (782 g).
View full details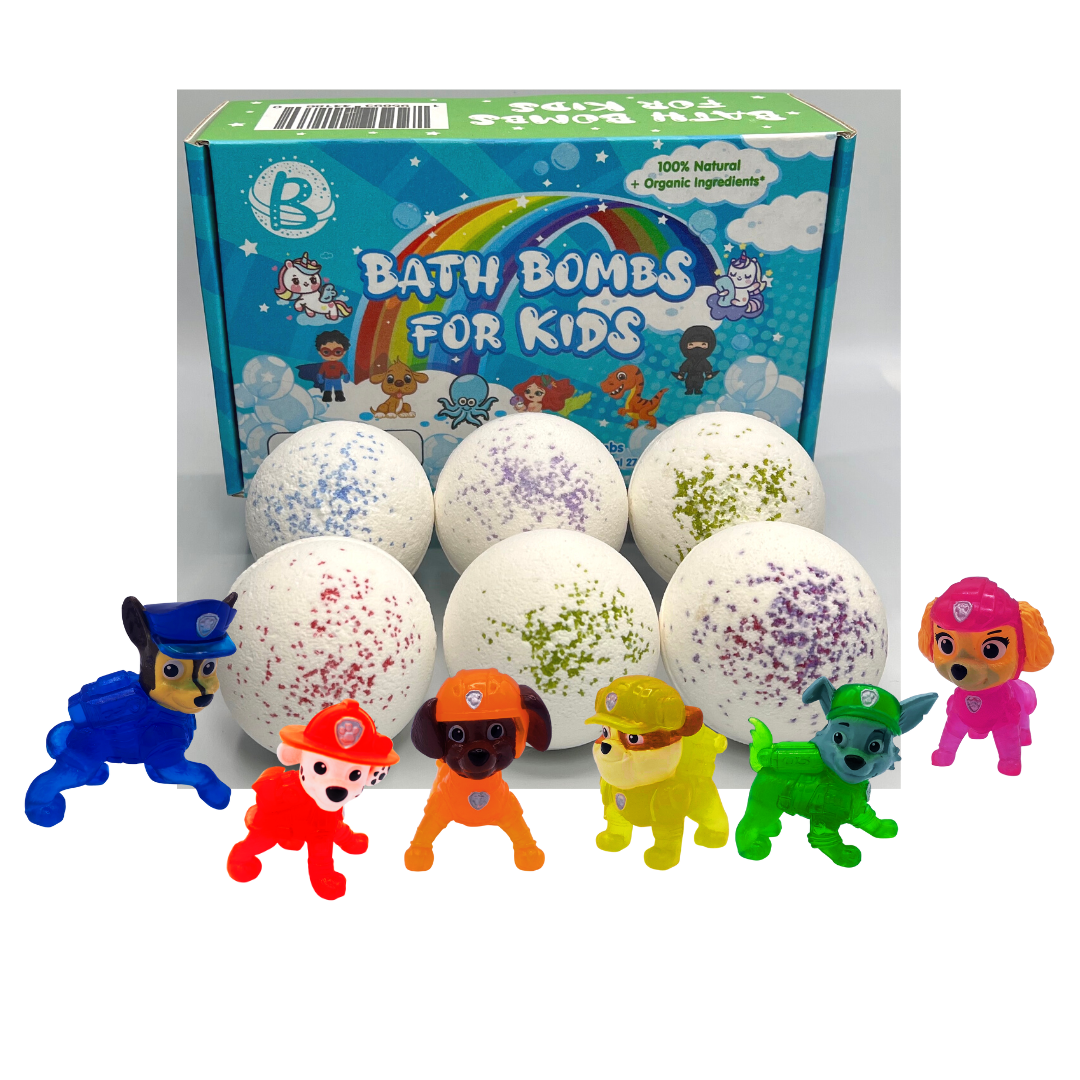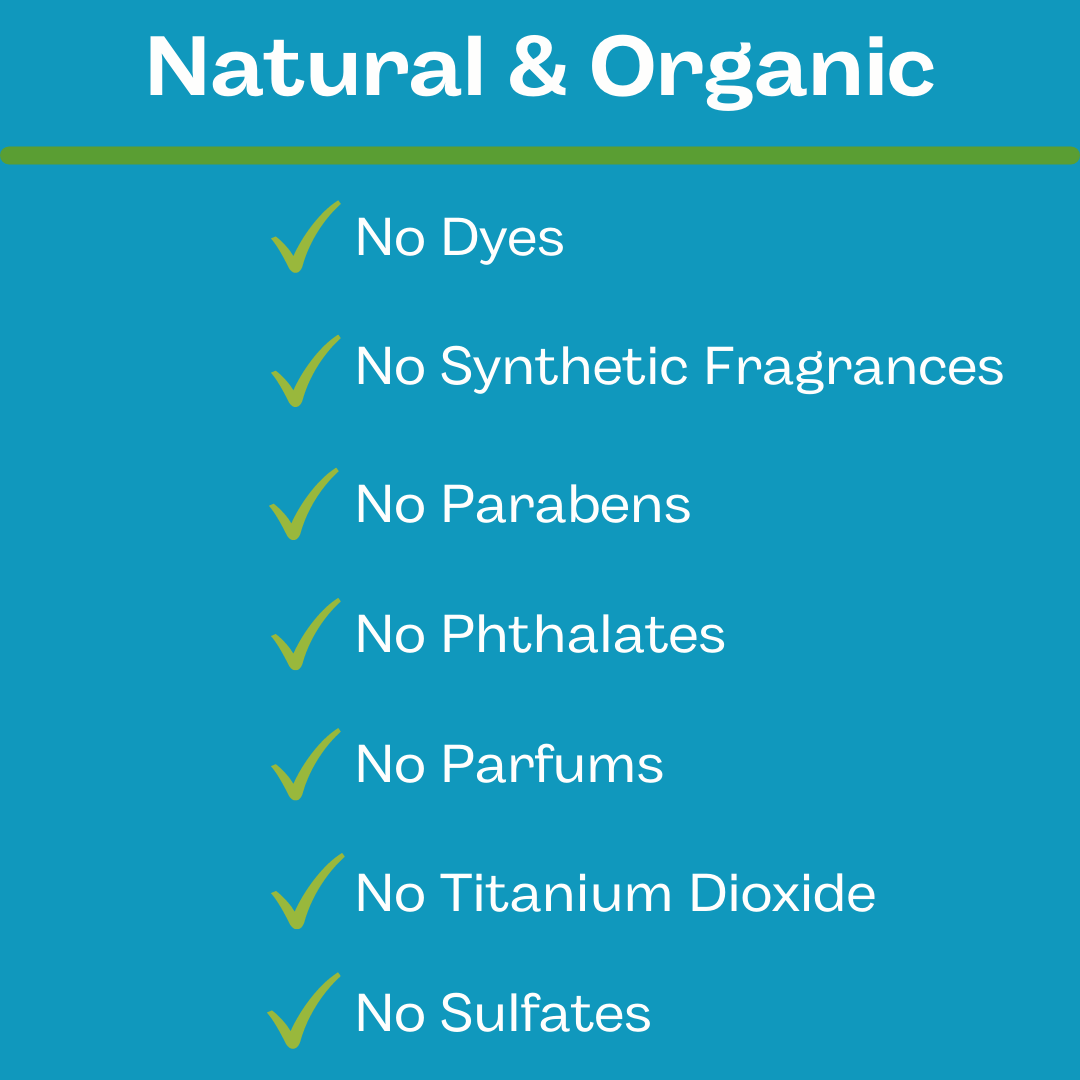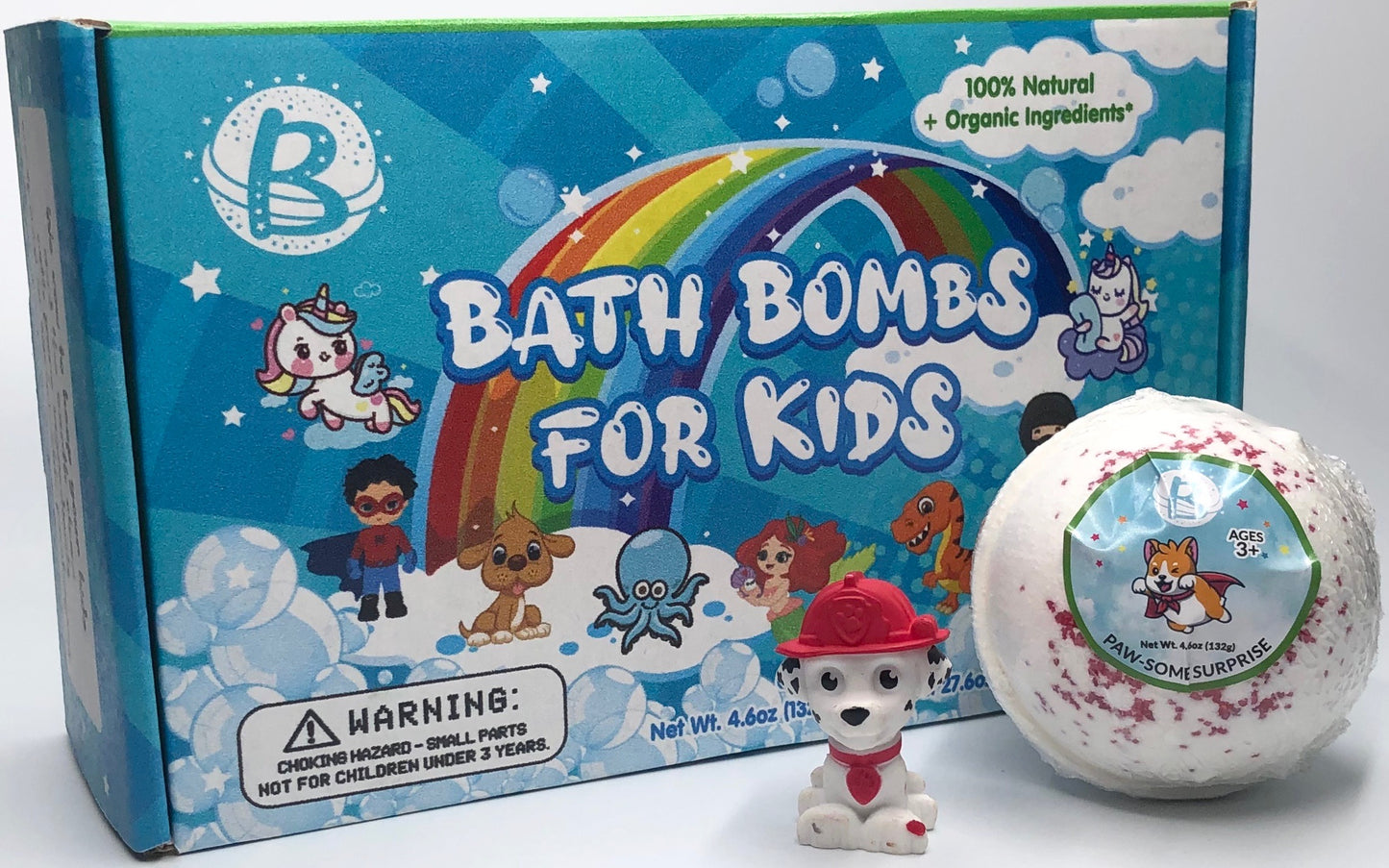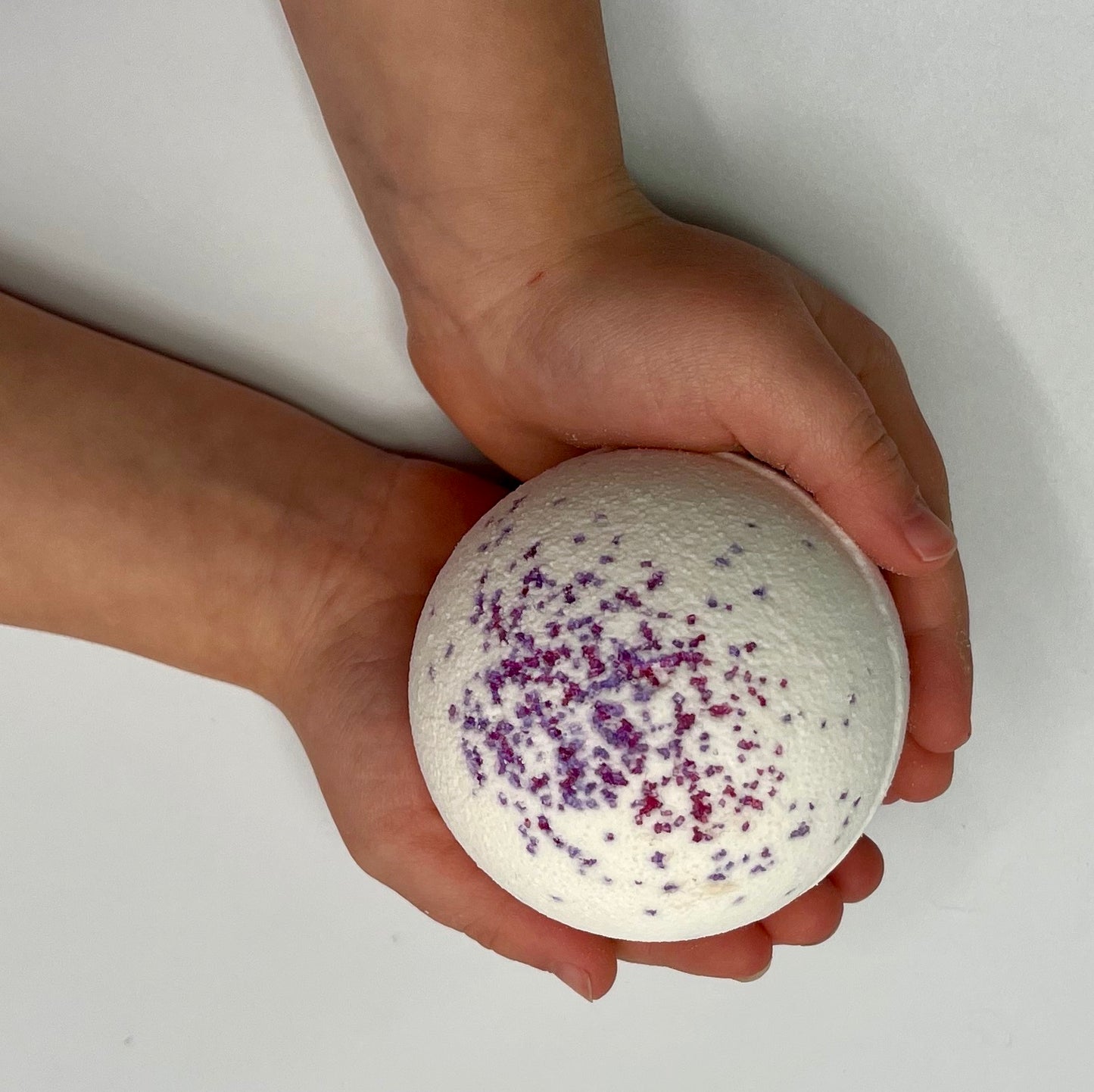 Huge Bath Bombs!
These bath bombs are jumbo! My kids absolutely love them and the natural ingredients make me feel great about using them. They are the only ones that work for my kids' sensitive skin.
All-Natural Bath Bombs Paw-Patrol™ Toy Inside AKA: Paw-Some Pups Surprise (6-Pack)
All-Natural Bath Bombs Paw-Patrol™ Toy Inside AKA: Paw-Some Pups Surprise (6-Pack)
Paw Patrol Bath Bombs
Our grandson loves tubby time with bath bombs.
About Bath Bombs for Kids
This bath bomb recipe was developed by a mom in Lincoln, NE who was on a mission to develop a truly pure bath product that her kids could be excited about while making sure to remain eco-friendly as she shared this product with others. 
As a result, these bath bombs are made with 100% natural and organic ingredients, the labels and shrink wrap are 100% biodegradable and the box is made with paper-based materials that are sourced from Forest Stewardship Council (FSC) or Sustainable Forestry Initiative.